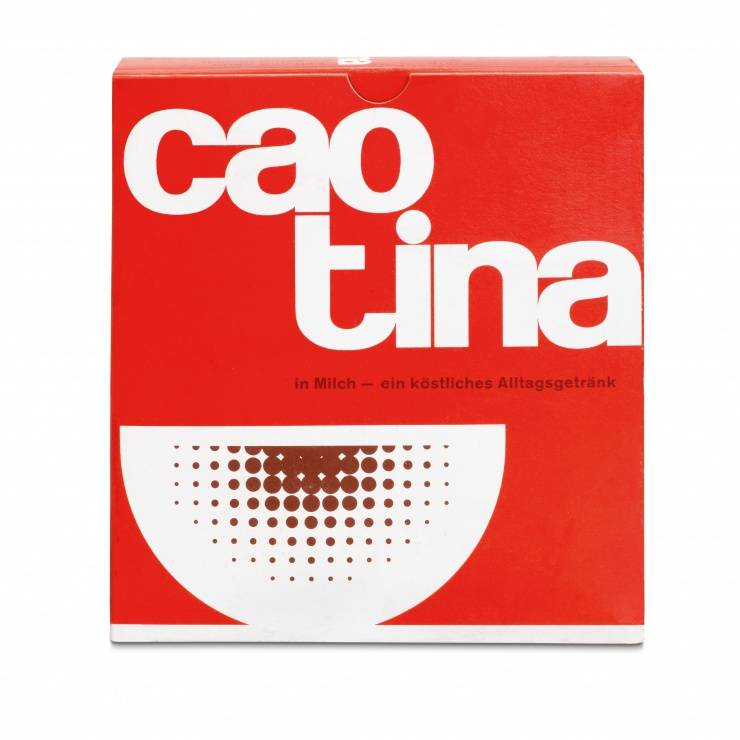 Over 50 years of delicious history – Caotina
The history of Caotina began during the bitterly cold winter of 1963. The winter was so cold in fact that Lake Constance froze and the people of Switzerland longed for just one thing: Something to warm their hearts and spirits. And it was during this particular winter that Caotina burst onto the scene. «Something new, something fine – for her, for him... for everyone!»: This was the very first slogan for the sensuously sippable beverage made from the finest Swiss chocolate. To the above, one might just as easily add «for any occasion». After all, Caotina is a fantastic choice for moments of pure indulgence at any time of year! In summer, this unique cocoa drink is refreshingly cool in a cold glass of milk. No wonder that the successful history of Caotina continues today, just as it began so many years ago.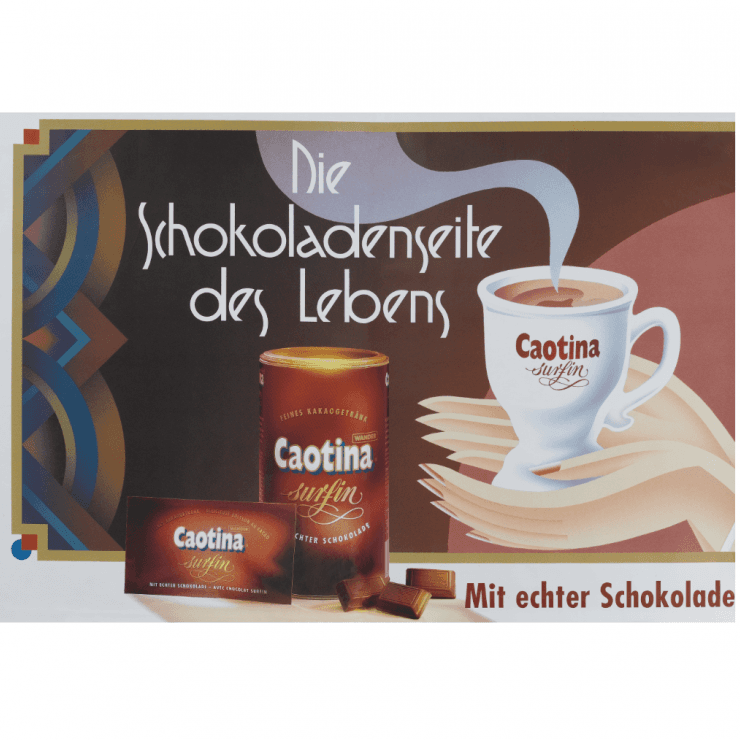 A piece of chocolate history with a modern look
The breakfast table was Caotina's first step on its journey to fame throughout Switzerland. And while the look of Caotina has evolved, it has nevertheless resisted the need to fit every passing trend. Today, its outward appearance is still a sensation. In the 1970s, the bright red of the packaging design was especially popular amongst hippies. The addition of the phrase «chocolate surfin» during this time wrote chocolate history! In the 80s, the colour was changed to a more tender brown to prepare the palate for the taste of sippable, real Swiss chocolate. During the era of boy and girl groups, Caotina's outfit was decorated with smooth, melts-in-your-mouth pieces of chocolate, which were finally replaced by whole pieces of chocolate in 2012. Not to mention another key change for the new millennium: 'Caotina surfin' is now called Caotina Original – times may change but the delicious taste remains.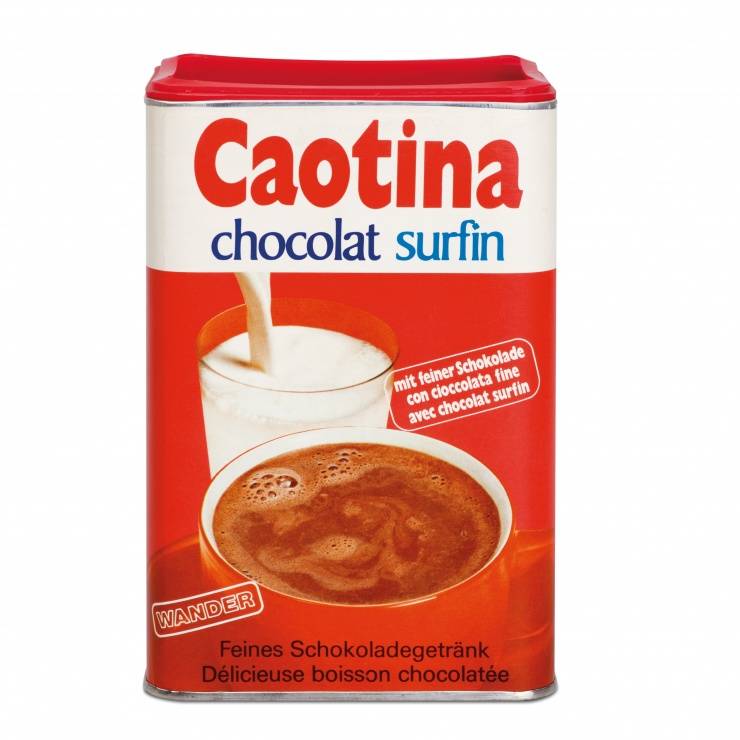 1974
1984
1996
Taste goes with the times – The rich variety of Caotina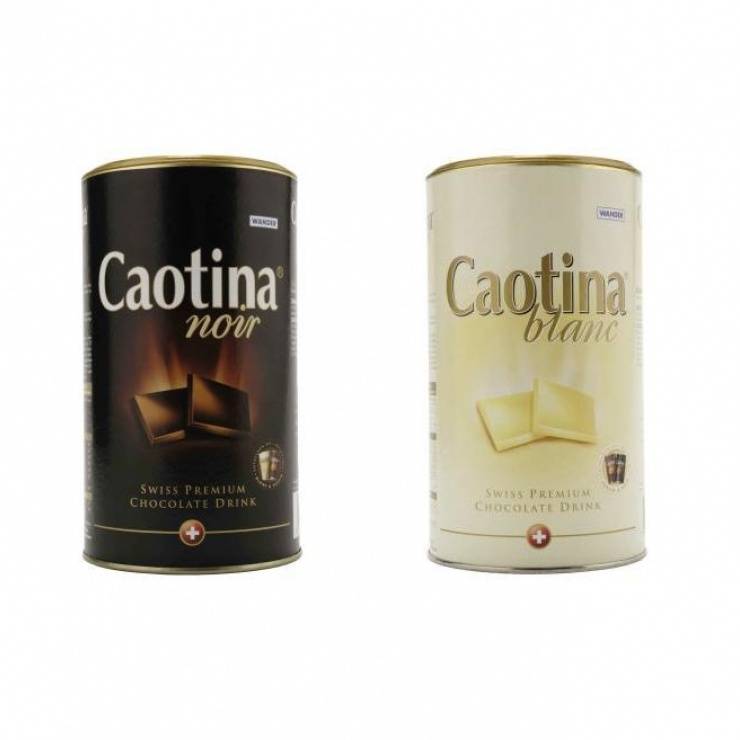 In the year 2005, the new taste varieties Caotina Noir and Caotina Blanc were added to the mix to please the palates of dark and white-chocolate fans everywhere. This was a true milestone! After all, Caotina is the only cocoa-drink maker to offer these special varieties.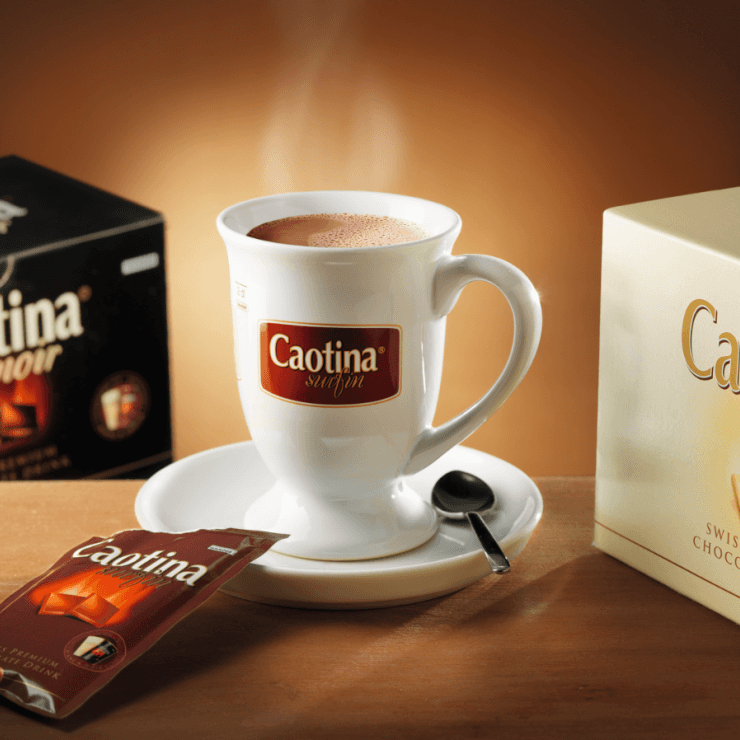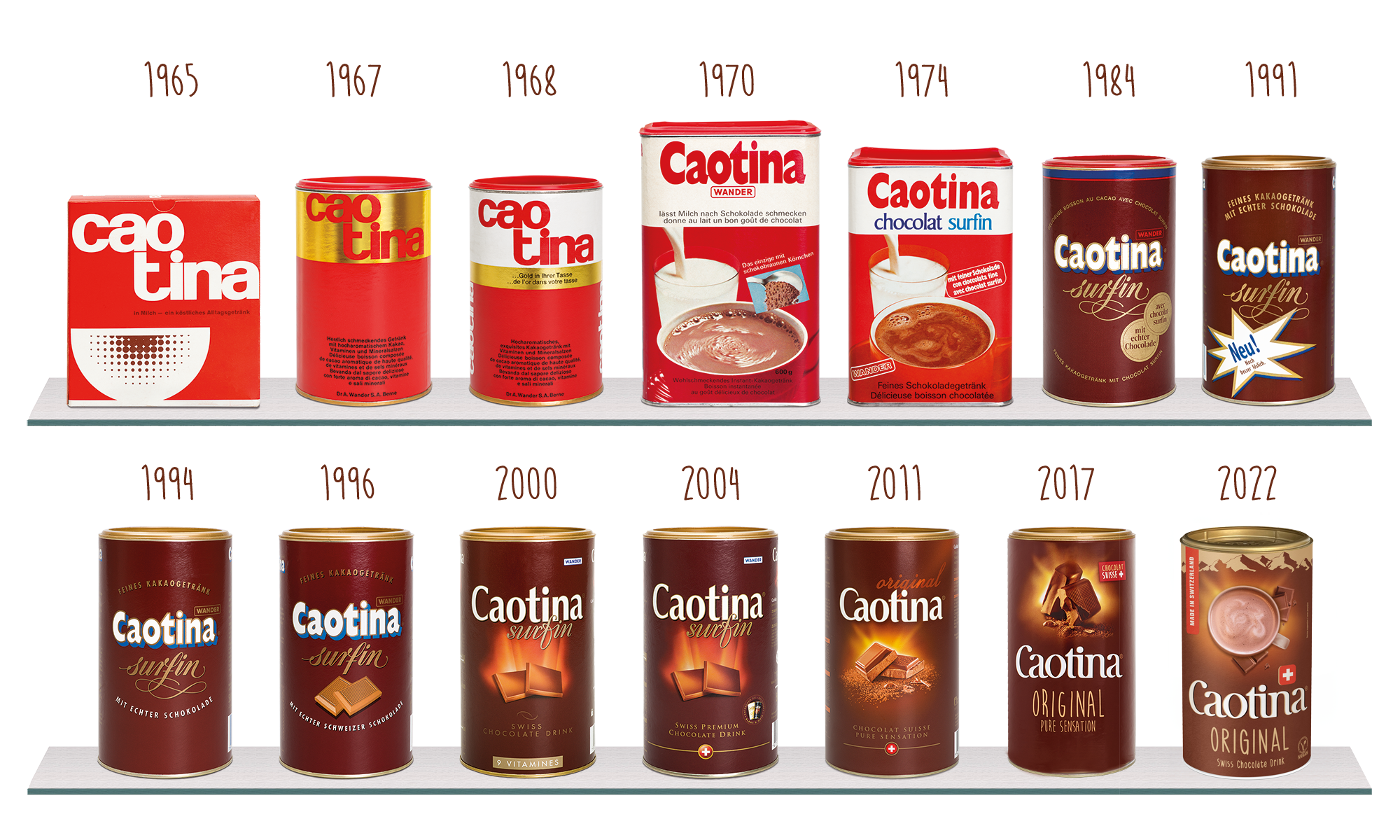 In 2013, Caotina celebrated yet another milestone: 50 years of Caotina. A refillable can with a retro look served as a gift for all Caotina fans.
Today, the design once again features mouth-watering chocolate pieces and a clear reference to the product's Swiss heritage. These elements underscore Caotina's core values (this naturally applies to Noir and Blanc as well) because all three taste varieties represent the pure pleasure of Swiss chocolate and a storied history still being written.