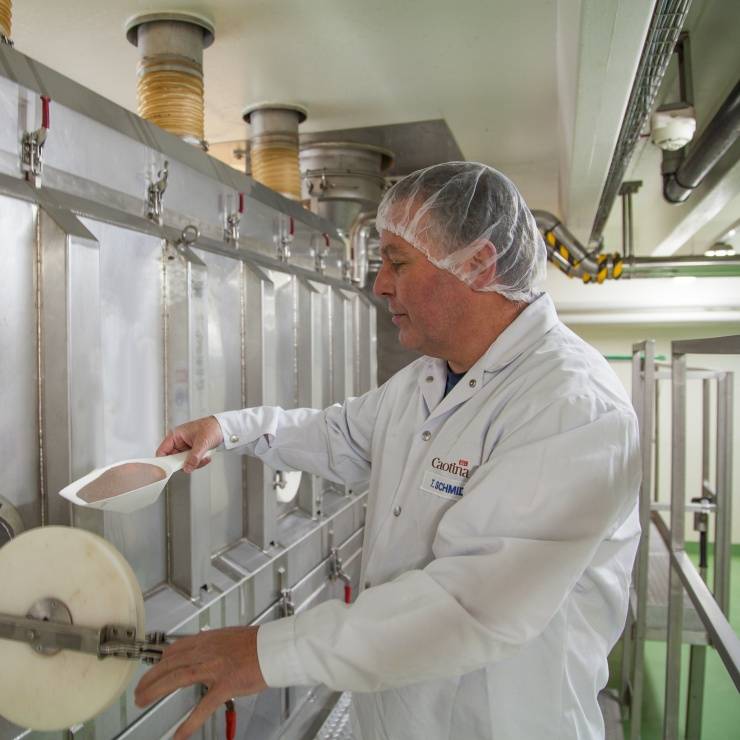 Caotina - The making of delightfully tasty moments
Only the finest Swiss chocolate and high-quality cocoa combine to create the tempting taste of Caotina. Other additional select ingredients are also used, including over 50 years of love and passion for making this chocolaty delight. It's really no wonder that no one can resist this recipe, which is beloved from Switzerland to Canada and all the way to Indonesia. In fact, each year nearly 150 million cups of Caotina are enjoyed, which is reason enough to properly get to the bottom of this tasty treat's secrets.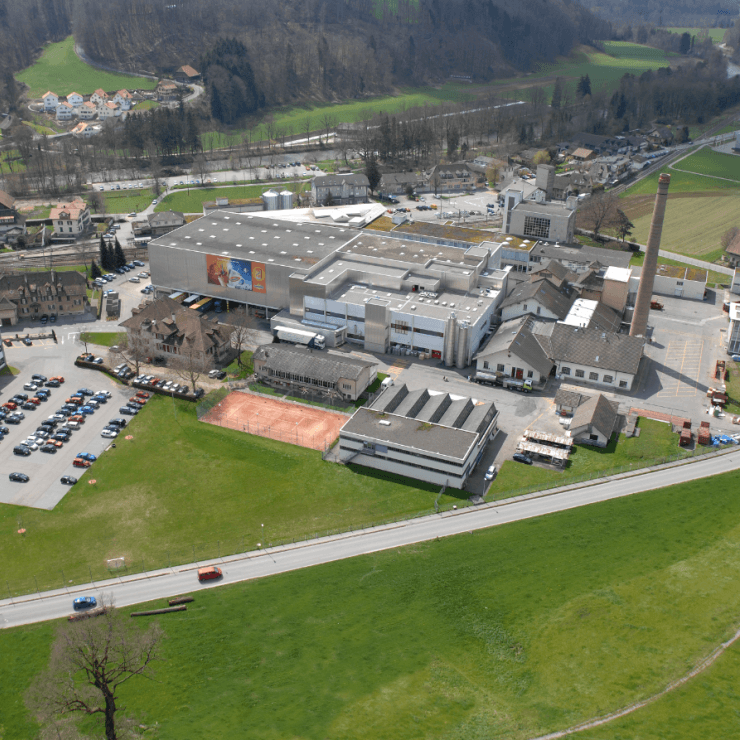 Made in the heart of Switzerland
Let's take a peek behind the chocolaty scenes or perhaps more precisely, the going-ons in Neuenegg near Bern. Since 1963, Caotina cocoa powder has been produced here amidst the backdrop of the beautiful Swiss Alps. As a first step, the various individual raw materials such as cocoa, which comes from cocoa beans that originate in central and west Africa, are inspected in our in-house laboratory. Once approved for quality, the making of the most popular cocoa drink in Switzerland can begin. This manufacturing process is as challenging as the recipe itself. Next, all ingredients are mixed together into a homogeneous batch and are agglomerated. This latter is an industry-specific term, which means accumulating or also expanding. This process improves the structure of the drink powder and ensures that the ingredients are distributed evenly throughout the product. This means no clumps and no stickiness for the fantastic solubility for which Caotina powder is so beloved. This allows Caotina powder to dissolve easily in warm or cold milk for a delicious taste through and through.
Swiss made - Beloved around the world
Before our fine powder can make its way to an army of devoted chocolate lovers, it is first filled in various packages: Caotina tins, Caotina packets or even single portions (the right size exists to satisfy all needs). Now there's nothing to separate Caotina from its thirsty fans. Impressive numbers support just how popular Caotina is throughout the globe: Originating in Switzerland, Caotina is a treat for cocoa-lovers in over 20 countries with around 4.2 million 500-gram cans of Caotina sold every year (to be exact). That's 2,000 tons of the finest cocoa powder with real Swiss chocolate! How many moments of indulgence is that? Sorry, we've long since lost count.